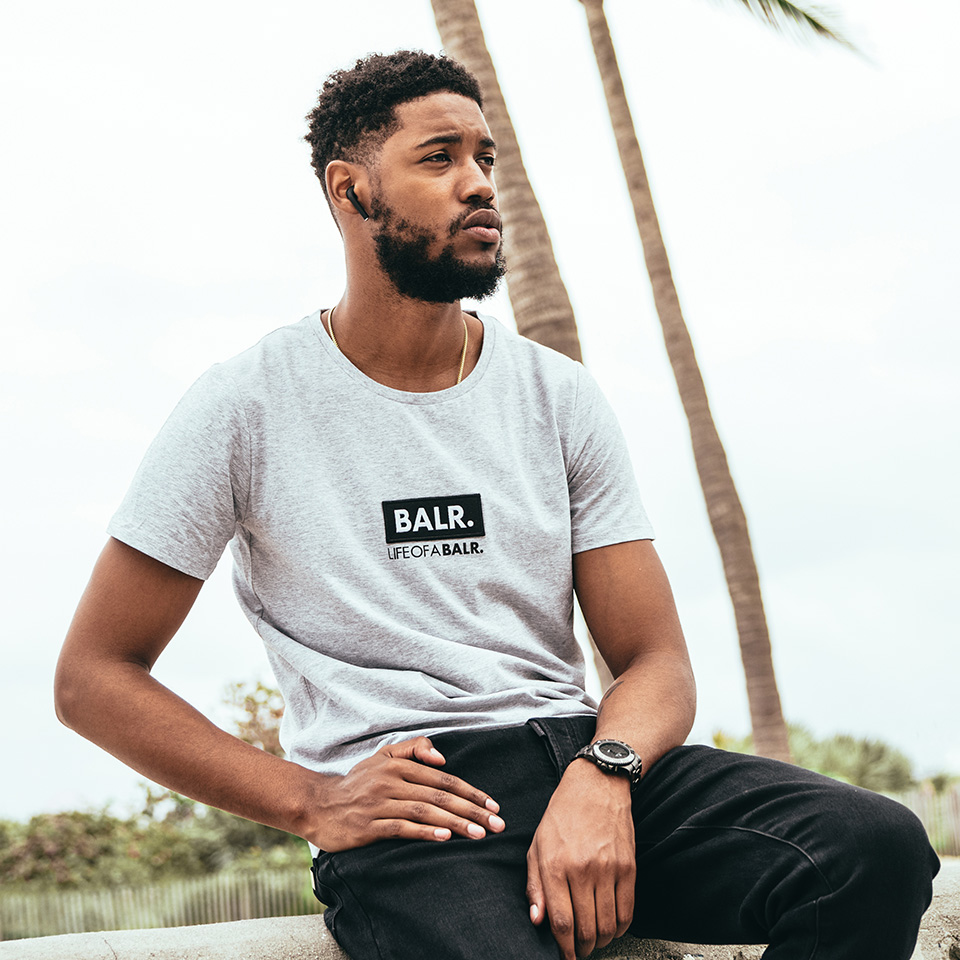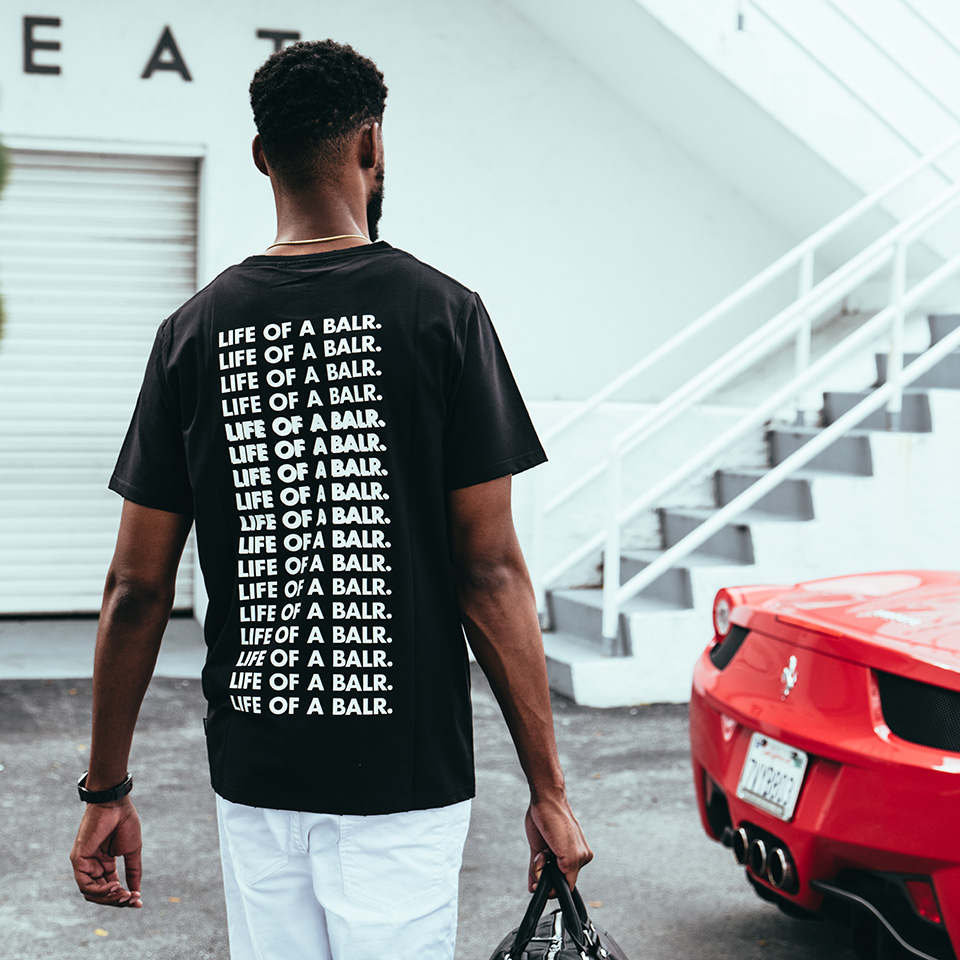 MUSIC, FASHION, TRAVEL
David Tropp Is On His Hustle
---
DATE: 24 July 2018
Meet David Tropp, the man who starred in our SS18 campaign in more ways than one. He's the voice behind the video and the one mean mugging in the Rolls. We caught up with David, who hails from Chicago, but is currently working on what should be his breakthrough album in Miami.
We often look at those who made it. From Fernando Torres to Marc Gasol , these guys have a proven track record and trophies to match. While every superstar athlete has a beautiful story, it can be at least as rewarding to take a look at those who are still on their hustle to break through in their respective fields. David Tropp is one of the latter, a hard-working, humble man who dreams to shoot up the charts. But he doesn't stop with just dreaming. Like a true BALR. David knows what it takes to make it: "Players like LeBron James go to war every time they step on the court. Life is no different. Every time we step out of our homes we battle the roadblocks in this world. They're inevitable. It's up to us to find a way around or through them. That's what the life of a BALR. means to me."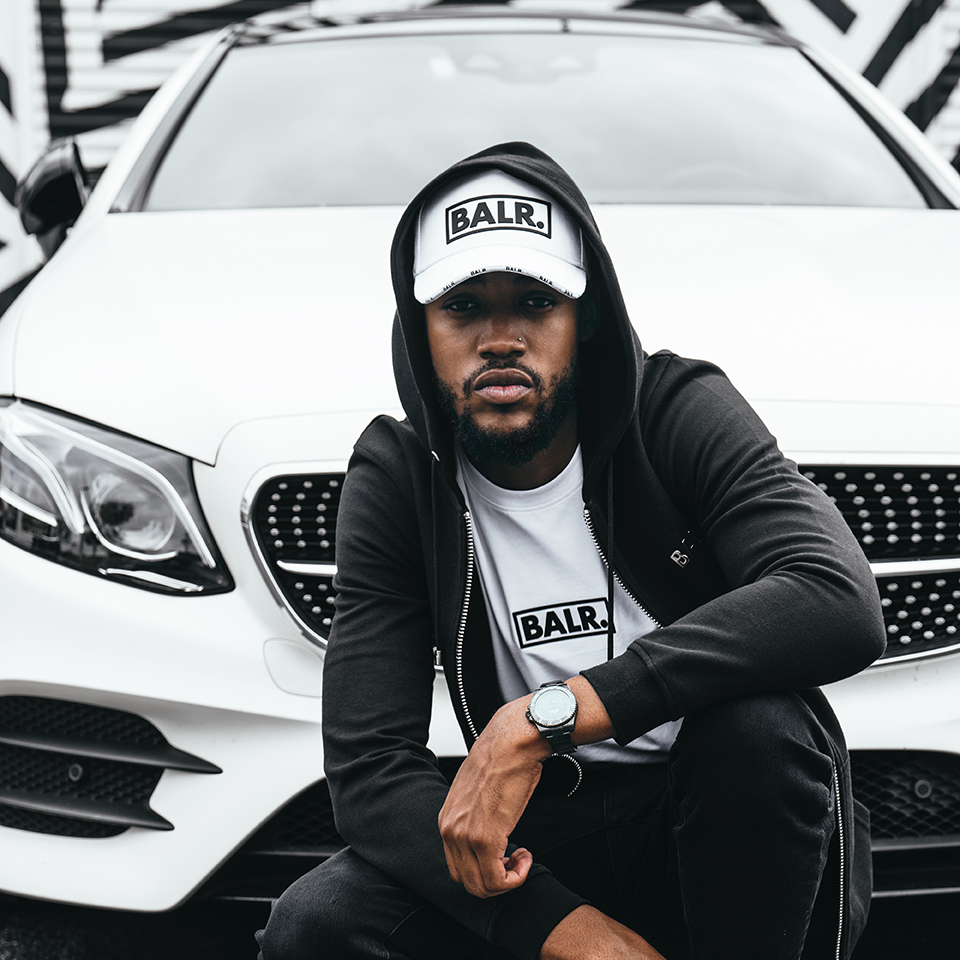 Too Close 2 The Party
The Lake Forest-born Tropp was raised by his Caucasian parents, who adopted him when he was three years old. While he admits it was challenging at times, David feels blessed to be raised by them. "I'm a feeler. I feel things on such a deep level. When I make music, it's simply me regurgitating all the energies that I've taken in. Some of my best songs come from real life stories that either I or someone close to me went through. All in all, I just let God work through me and whatever comes out I know is right." Right now, David is working on his full-length debut, after dropping the EP I Am Yours last year. We got to hear some of the new music, and it's sounds like it should be on the radio already. The debut album, aptly titled Too Close 2 The Party, is inspired by the party scene in Miami, but goes deeper than the surface. "I believe people party for two reasons: to celebrate or to escape. I got wrapped up in the party life when I tried to escape the pain I felt from a heartbreak. Most people don't realise this is the main reason why people go to the club. This album is giving you a view below the surface of the party."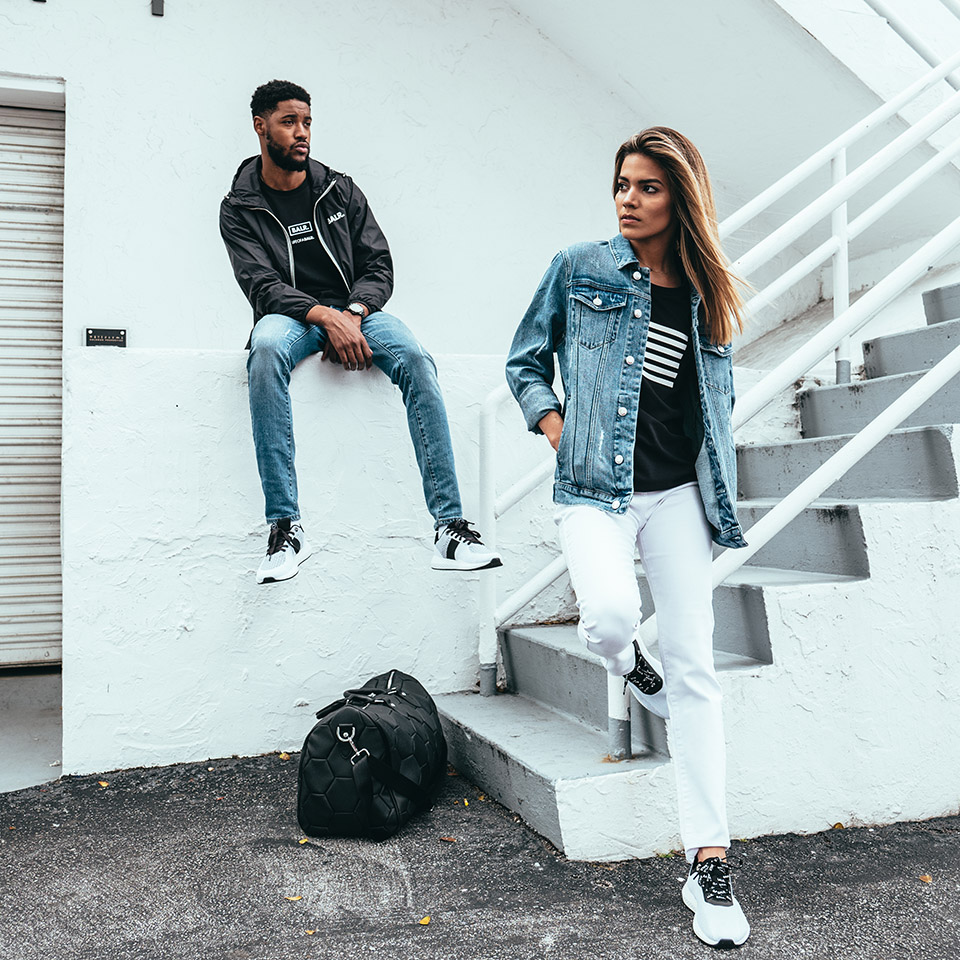 Inspiration
When you talk with David you notice he's down-to-earth but focused. He's someone you start rooting for the moment you meet, not unlike Chance The Rapper. "You just feel it in your heart when you're dealing with the good or bad people of the world, you know? The BALR. team are the good guys, for sure," says David at the end of his shooting day. While the sun sets over the Miami streets, the conversation drifts to the endless sources of inspiration in the 305. "I get the most inspiration from artists that are on the come-up. The kind of artists that haven't been discovered by the public and aren't yet on the radio often ignite the fire in my heart. When you're not signed to a label you have all the creative freedom in the world. Seeing artists being creative without constraints is so beautiful. That's why I look up to artists like Kanye, Drake, Childish Gambino, Partynextdoor, Frank Ocean and SZA. They're everywhere, but I feel like they still have all the creative freedom they need."
Creative freedom is a must, but so is getting your head right to create. Everyone has a process. Whether it's smoking up and chilling until four in the morning or recording in a touring car, every artist needs to get in the right headspace to create. David? He lights candles: "Getting in the right mood is so important for me. I don't believe in writer's block or that you have to feel inspired to create, but I need to put myself in a mindset before putting the pen to paper. So when I'm in the studio I like the lights to be magenta and I love to have some candles burning."
Follow David Tropp on Instagram and Spotify to keep up with his latest moves and discover the SS18 campaign here.
"Seeing artists be creative without constraints is the most beautiful thing in the world"