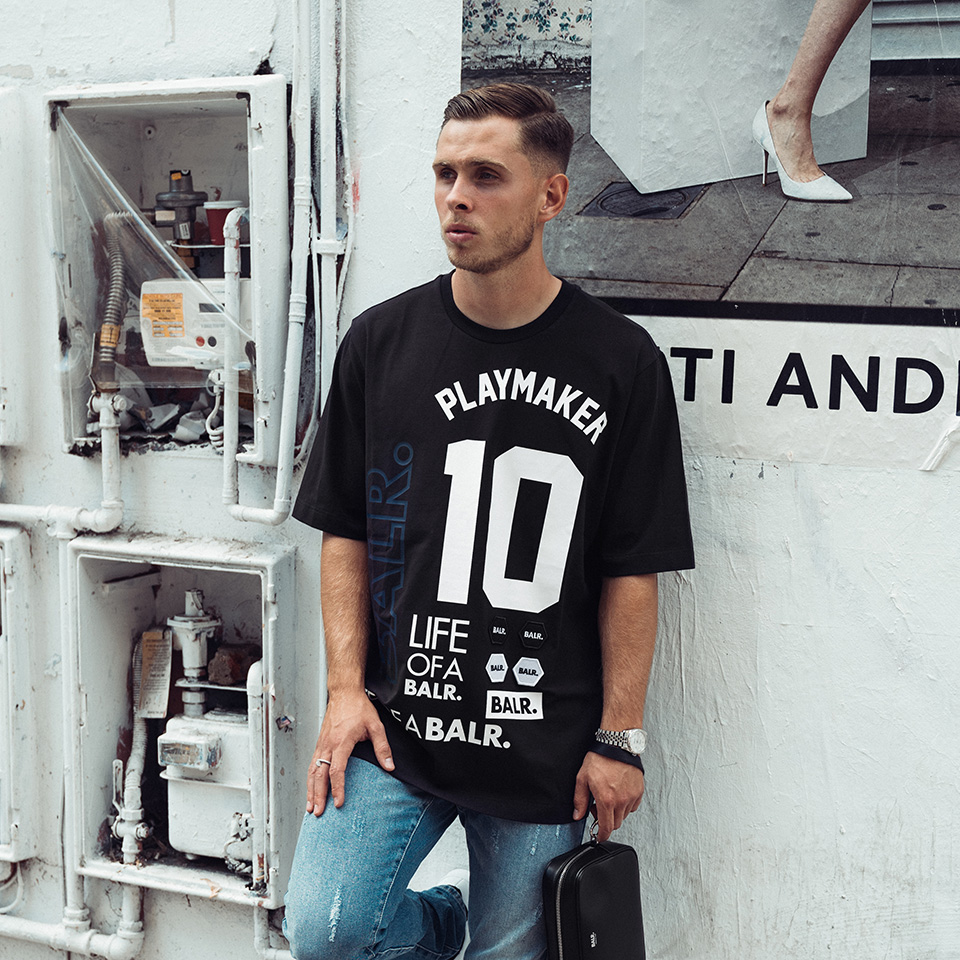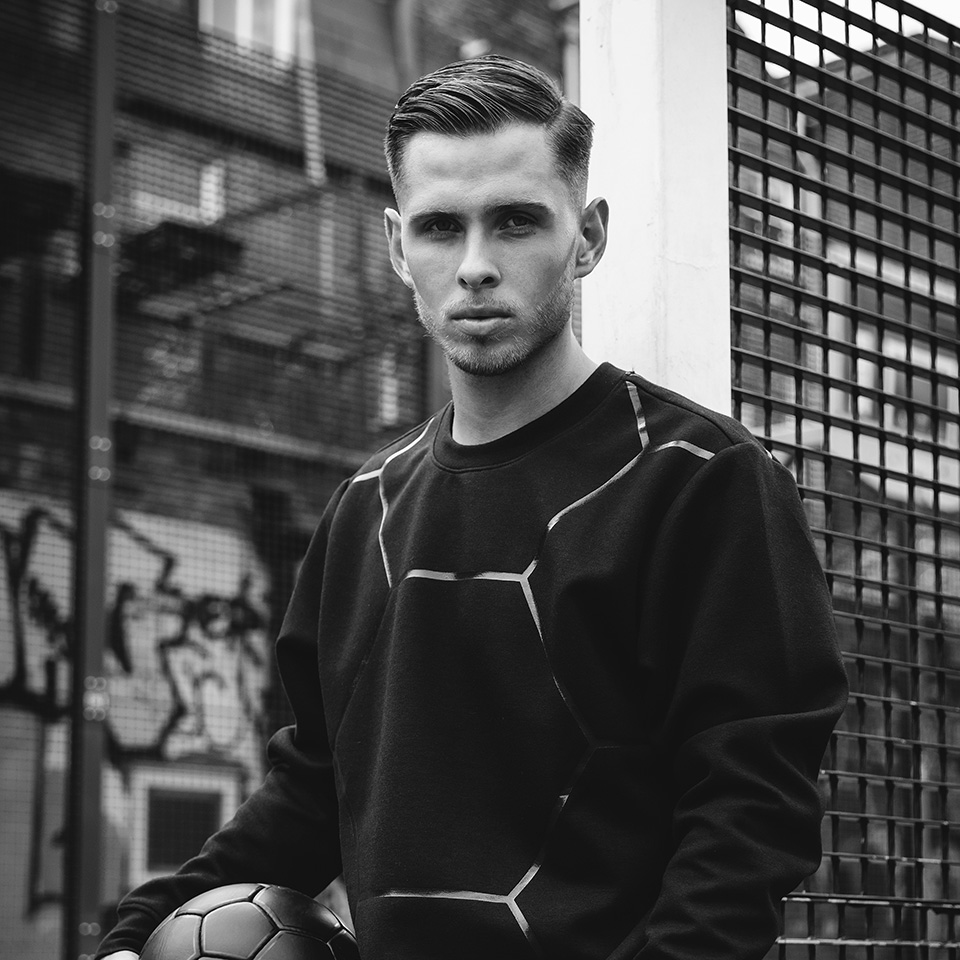 FASHION, SPORTS
Charlie Colkett is chasing his dream
---
DATE: 26 October 2018
The name Charlie Colkett might not ring a bell for you yet, but the Chelsea F.C. youngster is working hard to change that. We linked up with the London-born midfielder and talked about the difficulties of balancing school and football and he shares his insights for every aspiring pro footballer out there.
Being signed to Chelsea F.C. brings a lot of expectations. Charlie Colkett has been dealing with those since he was 12 years old. Joining the club from Charlton Athletic as an Under-11, he made his debut in an Under-15. When you're that young, you face the hard reality of balancing school life and the life of a professional football player: "Trying to balance my education and football was hard. I was one of the selected few who had to start full-time schooling. You have to be careful not to rush schoolwork just because you can't wait to get out to training. It was hard finding that right balance, 'cause they're both very important, obviously."
If you've got that dream, just keep chasing it. Don't let nobody stand in your way.
While Charlie has played – and scored – for England Under-20, he hasn't made his debut in Chelsea's first team yet. Currently, he's out on loan at Shrewsbury Town, after stints in the Netherlands and at Swindon Town. "I obviously want to play in the Premier League one day. I want to play at the highest level possible." Getting there is hard, but Charlie knows what it takes. When asked for the best advice he's got for young kids dreaming big, he doesn't skip a beat: "Enjoy what you do. If you've got that dream, just keep chasing it. Don't let anybody stand in your way or let them tell you you can't achieve what you want to achieve. That comes from self-believe within you and hard work. Just never give it up and if you want to make it happen you can make it happen."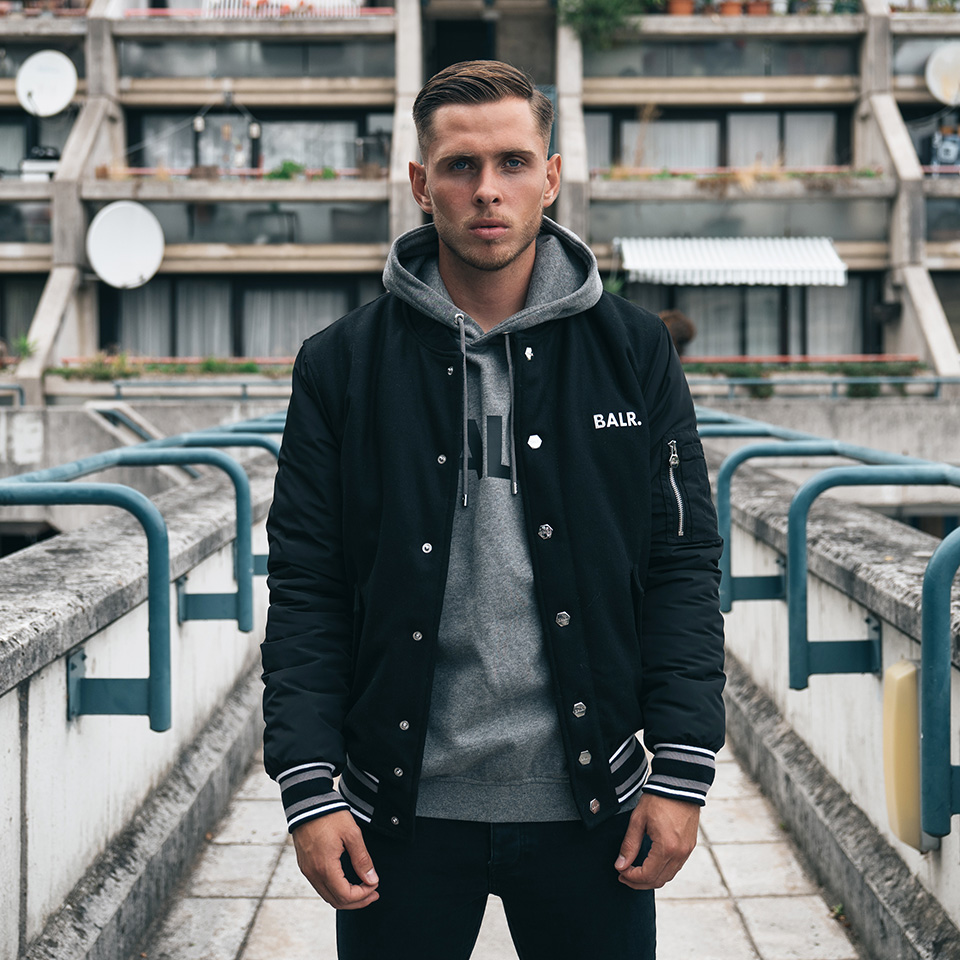 His love for the game is matched by his love for fashion. Rocking with BALR. since day one, he's got a good sense of style and isn't camera-shy. "I've watched BALR. grow over the years and I'm happy to still be a part of the brand. We can go far in the future". So where does a London-raised guy go shopping? "I currently live in Surrey, but I love to go back home when I got the time. On a nice Summer's day, I love roaming around Oxford Street, doing some shopping and getting some good food."